Bio
Leutrell "Mike" Osborne, Sr.
During the Cold War, CIA field officers went to embassy cocktail parties, trade shows and cultural exchanges looking for susceptible Soviets who might be persuaded to provide information to Washington.
"The one objective that I am working deals with increasing justice on planet Earth. That is, I truly believe I am a part of the legacy of Ella Grisby Motley, my mother and that we, my brothers and sisters, are involved in improving the righteousness, justice and peace on planet Earth."
Leutrell M. Osborne, Sr. (1939-) is an African-American veteran of the United States Central Intelligence Agency

(CIA), and widely-recognized as a leading authority on transnational and national crimes especially related to nation-state Covert Action intelligence operations. Known in the CIA as "Mike," Mr. Osborne has appeared on CNN and BET, had numerous speaking engagements, appeared on several radio shows and is author of the espionage thrillers "Dark Operative Series," first of which is The Black

Man in the CIA. Mr. Osborne has re-opened the assassination investigation on Dr. Martin Luther King, Jr. [1], CIA, FBI dirty tricks and global drug trade [2], 9/11[3], and COINTELPRO [4] are high priority targets of interest for him. His
main theme is that the one percent of the people who control 40% of the world's wealth includes some people who belong to organized crime.
One of the themes of the book ''Black Man In The CIA'' (BMCIA) is that the U.S. has to change method of operating (MOD) in 16 agencies of the Intelligence Community because law enforcing seldoms nets the desired results. In simple language the U.S. Government should only perform genuine foreign intelligence collections and counter intelligence operations while reducing Covert Action inteligence operations and closely monitoring those that are authorized on both the transnational and nation fronts. Bad news about CIA and USA's Intelligence Community generally comes from operations out of the Covert Action intelligence operations. We are caught in the "matrix of a cultural illusion." The Cultural Illusion is a eupherism for Covert Action Intelligence operations.
During his 27 years of service as a CIA Case Officer and Communications Security Officer, "Mike", as he was known by his colleagues and contacts throughout the intelligence community, served in over 30 countries where he CIA agents, spies and assets on 3 continents in what historians and so-called espionage experts have termed the most fertile period of domestic and international spying of the modern era. [5]
He continues to perform threat analyses for both public and private sector clients, and is considered a counter-terrorism expert. This fact was underscored after the 9/11 attacks when he was called to appear with key members of Congress to provide insight into the attacks.
In l989, "Mike" obtained several temporary federal appointments and eventually secured a position at the Office of Personnel Management (OPM) for five years. Given his unique background one may say that he continued in service to his government, accepting a position at OPM and he performed as Transformation Management Officer (code named "Change Agent").
The position at OPM was very familiar to him – one in which he served for six years in the CIA's ComSec Division, where he re-invented processes and significantly impacted/changed practices of the intelligence community cultivating communications security. While at OPM, Mr. Osborne oversaw programs of the Small Business Administration (SBA), vociferously advocating for small business participation in government contracting under PL 95-507. During his OPM tenure, he also served as Chair of the Office of Small Disadvantaged Business Utilization (OSDBU) Council, coordinating the Federal Government small business programs.
After 31 total years of Federal Government service, he retired and turned his attention to the private sector. Currently, he is the founder and President of Osborne & Associates (O&A) that provides security consulting and business re-engineering consulting to enterprises seeking to do business with the Federal Government.
2006- Present - founder, Osborne & Associates (O&A) which is now the name for the consulting company that operated under various Paragon names. The focus remains identifying analyzing, and resolving clients issues especially in business and security with specifial emphasis on Marketing to the Government (MTG).
1994 - 2006 - founder, Paragon Security Agency (PSA)
Mr. Osborne founded PSA after retirement from the Federal Government. He served as Chief Security Planner for the firm, enabling the company to develop client projects consisting of system and process improvement and focused marketing to the Federal Government.
As a veteran Counter Intelligence Officer and counter terrorist expert, Osborne used his core competencies in information assurance (IA) and business counter measures. Mr. Osborne structured strong leadership and consulting services for Paragon providing safety, health and security services for countering terrorism.
He resides in Annapolis, MD. with hs wife.
PROFESSIONAL AFFILIATIONS Mr. Osborne is an active community member in Washington D.C. and Anne Arundel County Maryland. His past and present professional affiliations include:
Past Grand Knight, Lnights of Columbus, Keane Council 353, Washington D.C.
Member of the National Contract Management Association (NCMA)
American Society for Qualified Control (ASQC)
American Genealogical Historical Society Business Committee
Anne Arundel County Executive's Minority Business Enterprise Committee (MBEC)
AWARDS Who's Who in Black Procurement - The National Business League of Montgomery County, Maryland, 1991
References
1. http://www.garyreveljr.com/news/a_mlk_investigate1.htm, "Leutrell Osborne Finds Disturbing New Details Investigating Martin Luther King Jr. Assassination", retrived on 2007-4-1.
2. http://www.garyreveljr.com/news/a_mlk_investigate2.htm, "New Questions About E. Howard Hunt And MLK Assassination", retrieved on 2007-4-1.
3. http://beyondmkultra.50megs.com/whats_new_8.html, "CIA Osborne", retrieved on 2007-4-1.
4. http://beyondmkultra.50megs.com/whats_new_8.html, "CIA Osborne", retrieved on 2007-3-29.
5. http://leutrellosborne.50megs.com, Personal Website, retrieved 2007-4-1.
6. CNN Interview, retrieved 2007-4-1

http://transcripts.cnn.com/TRANSCRIPTS/0702/17/cnr.05.html
WHITFIELD: But thanks. All right. Well, this man right here, his CIA code -- code name, was "Mike." His job was to supervise spies worldwide. But he wasn't the first in his family to work for the agency. The curtain lifts on a mother and son's historic journey with the CIA. A fascinating story. And you're watching CNN, the most trusted name in news.

(COMMERCIAL BREAK)

WHITFIELD: So before James Bond and Jack Bauer, there was Leutrell "Mike" Osbourne Sr. No he was not a super spy but he did supervise CIA agents worldwide. In fact, Osbourne was one of the first African-Americans to hold such a position with the agency. Leutrell Osbourne Sr., the subject of tonight's "America Uncovered."

(BEGIN VIDEOTAPE)

TONY HARRIS, CNN ANCHOR: It was the 1950s. And "Superman" was on TV.

UNIDENTIFIED MALE: Up in the sky, it's a bird!

UNIDENTIFIED FEMALE: It's a plane!

UNIDENTIFIED MALE: It's Superman!

HARRIS: The Cold War with the Soviet Union dominated the global scene. Two images that would define the future of Leutrell Osbourne -- oh, his mom worked for the CIA.

LEUTRELL "MIKE" OSBOURNE SR., FMR. CIA SPY SUPERVISOR: Well, from what I understand, my mother had a clerical position. And what she would allow me to know was enough for me to get interested in deciding that I wanted to be a spy. And that was basically how the story began. I was all of 12 years old at the time.

HARRIS: His mother, Ella Grisby Motley (ph), was working for the CIA in the National Photographic Intelligence Center. Osbourne says that Superman image and his mother's job left no doubts where he wanted to be.

OSBOURNE: By the time I was 17 years old, I had decided that I was going to the agency and I taught myself photography, how to take pictures and how to enlarge them.

HARRIS: Those self-taught skills would land Osbourne his dream job five months after high school as a from a photographer for the CIA. That was in 1957. His mother had left the agency by then. But never before had an African-American woman and her son both worked with the CIA.

Osbourne would get a college degree, move up in the CIA, and eventually become one of the first African-American spy managers.

OSBOURNE: I was a case officer. I supervised CIA agents and assets in over 30 countries on three different continents.

HARRIS: Osbourne says he became only the 10th African-American in that role.

OSBOURNE: In the operations division, that's where all of the case officers are. The supervisors were spies. Everything is set around basically case officers because they are the kings. And they are the people in the agency that make things happen, as far as collecting intelligence and running what we call clandestine operations.

HARRIS: One of his biggest cases, he says, was one of his first, turning a foreign official in to a spy for the United States. But first, he had to learn to speak Spanish. Today he speaks four languages.

OSBOURNE: In the business, to recruit and intelligence officer is big stuff. So that to be my first successful assignment, I was really -- it went to my -- it didn't go to my head. I felt good about it.

HARRIS: Years later, during the Reagan administration, he worked on policy toward Libyan leader Muammar Gaddafi.

OSBOURNE: The White House wanted to know whether the Libyan government, Gaddafi, could mount a successful assassination attack on the president of the United States. And the request trickled down to you-know-who, me. That was what a lot of people would know would be a very significant experience when you can respond to a request in the White House.

HARRIS: When asked what he cherishes most about his days as a CIA operative, and the answer has nothing to do with being a spy. While stationed in Europe in 1964, he was able to attend the awarding of the Nobel Peace Prize to Dr. Martin Luther King Jr.

UNIDENTIFIED MALE: The Nobel Peace Prize (INAUDIBLE) and the gold medal.

HARRIS: Afterwards, Osbourne spent an hour with the civil rights leader.

OSBOURNE: He was just as cool and calm and he treated me just like I was a big shot. And I was all of 25 years old, he was 35.

HARRIS: With 27 years of CIA service behind him, Osbourne is now a security consultant. Any advice for those with an interest of being a spy?

OSBOURNE: Don't be afraid and don't take no for an answer. Don't let anybody tell you can't learn enough language, you don't know how to do things. All of those things that people tell you, don't believe it. Because it is people trying to keep you out of the good stuff.

HARRIS: Tony Harris, CNN, Atlanta.

(END VIDEOTAPE)

WHITFIELD: Osbourne has been extremely busy in his retirement. That includes writing a book about his time in the agency. The working title, "The Dark Operative Series: Black Man in the CIA."
Some at the CIA look back with nostalgia on the Cold War years, when veteran spies such as Allen Dulles and Richard Helms ran the agency. Yet most intelligence experts and historians agree that human intelligence wasn't strong then and really never has been. Even at the height of the Reagan-era military and intelligence buildup, the CIA had perhaps a dozen highly placed human sources inside the Soviet Union and 30 or so lesser sources. And even that network was eliminated by the KGB virtually overnight thanks to the treachery of CIA mole Aldrich Ames in 1985.
The CIA estimates that before a newly hired case officer can be fully productive, it takes seven years to train him or her in spycraft, exotic foreign languages and commando techniques, including two years of first-time field experience. Officers graduate from CIA's training center near Williamsburg, Va., known in the spy trade as "The Farm. Currently, there are roughly 200 graduates per year.

Being a CIA case officer typically means working at a U.S. embassy under diplomatic cover. It is painstaking work. It might involve meeting officials of a friendly foreign intelligence service who have information to offer, trying to recruit a source in an allied or adversary government, or interrogating a recently captured terror suspect.
Some CIA officers are called "NOCs," meaning they work under "non-official cover," usually for shell companies. They might pose as arms dealers or middlemen in hopes of drawing out terrorists and their support networks.
The History or Story Behind BLACK MAN IN THE CIA
BMCIA:
In a career as an espionage officer and entrepreneur that spans nearly 50 years, Leutrell has earned national recognition as a security expert, business coach, and motivational trainer. First hired by the Central Intelligence Agency in 1957, he eventually rose to supervise CIA agents and assets in over 30 countries, traveling to more than 100 foreign cities over three different continents.
At the CIA, he became a model for the Agency's efforts to desegregate in the 1960s and 1970s, becoming just the tenth black man to earn the coveted position of case officer. He was the first black case officer to serve in the CIA's Near East Asian (NEA) Division in l982 and the first to enter its Office of Communication Security Division (COMSEC) in l976.
Enlisted as part of then-CIA director William Colby's efforts to diversify The Agency in 1975, Leutrell joined the organization's Equal Employment Opportunity panel and helped confront hesitant officials on why so few people of color seemed to find good positions in their departments. Faced with an organization which had no black people among its highest-level management, he worked on a panel which advised Colby and later CIA head George H.W. Bush on methods to desegregate the Agency.
While working as a case officer, Leutrell performed counter terrorist assignments against Latin American, Arab, and Muslim nationals – turning people from each of these areas into intelligence "assets"; paying them to provide information on secrets of their respective governments.
After joining internal teams which diagnosed technical threats and improved procedures in the Agency's communications security department, Leutrell eventually helped assemble a report for the White House on Libyan leader Muammar Qaddafi's capabilities to threaten the United States – including the question of whether he could successfully attempt an assassination of the President (he couldn't).
By the mid-'80s, the call of entrepreneurship grew too strong, and Leutrell left the CIA to pursue opportunities elsewhere. He formed Osborne and Associates, a consulting firm, to utilize his experience in security operations – serving as the Security and Marketing Director for Global Armored Car Service in Baltimore, Md.  He developed and directed a total industrial security program for that client and coordinated company activities with Maryland and county law enforcement officials.
It wasn't long before he was back in government service, however, joining the U.S. Office of Personnel Management in 1989 as Director of Small and Disadvantaged Business Utilization. Charged with encouraging the use of small and disadvantaged businesses as federal contractors, Leutrell developed policies which helped diversify the types of companies receiving government work. Along the way, he became a staunch advocate for small business, monitoring all programs of the Small Business Administration while coordinating the Federal government's small business programs.
Leutrell retired from government service for good in 1994, establishing a new consulting firm, Paragon Asset Management Company, aimed at utilizing his skills working with small businesses in the private sector. At PAMC, Leutrell worked with small businesses seeking to obtain government contracts, teaching them the most effective ways to compete for federal business.
Most recently, he has transformed Paragon Asset Management into Paragon Security Agency, helping clients seeking to do business with the federal government identify, analyze and neutralize business threats.
In addition to his security consulting work, Leutrell has volunteered his time as a community mentor and public speaker, serving as public relations chair for the Washington D.C. chapter of the National Association of Black Procurement Professionals, a member of the Anne Arundel County Women and Minority Business Committee and a member of the American Genealogical Historical Society.
He met his wife, Rose, at a party celebrating the end of the academic year at his high school in Washington D.C. in June 1956. On Sept. 9, 1957, they were married, starting a partnership which has lasted 50 years.
Together, the couple has had six children, including one daughter who died of an inoperable heart condition at 11 months old in 1965. The other five children are all adults: De Levay C. Miner, 48; Monique T. Randolph, 49; Leutrell M. Osborne II, 46; Natasha I. Osborne, 40; Carlton X. Osborne, 38.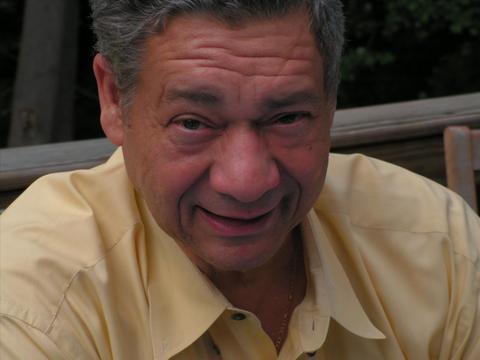 In a Nutshell
Leutrell's Business Blog
http://loassociates.wordpress.com/
Transnational Institute of Culture Blog
http://leutrell.wordpress.com/
Dark Operative Series Blog
http://darkoperativeseries.wordpress.com
1957 - 1984 Case officer, Central Intelligence Agency (CIA)
Mr. Osborne desegregated two management components in the CIA: the Near East Asian Division of the Directorate of Operations (DO) and the Communications Security (COMSEC) Division of the Office of Communications in the Directorate of Administration. Also Mr. Osborne is the only Clandestine Service Officer in the history of CIA who also served six years in COMSEC after he was a Case Officer. This significant assignment was because experience enabled him to perform change management while he performed security, safety and health assignments in the U.S. and abroad. As a CIA Case Officer, Mr. Osborne achieved exceptional experience as a Counter Intelligence Officer while performing counter terrorists assignments against Latin American, Arab, and Muslim nationals.
The CIA assigned him to the Communications Security (ComSec) Division after he became a Case Officer where he lead quality teams that re-invented processes improving intelligence collection, support and production in the Agency and the intelligence community.
Since I left the Agency in 1984, my research on the historical actions of the United States further disappointed me, given the "White Paper" that I did that contained the truth about the true Libyan capabilities. That is, in the final analysis, it appears that the White House ignored the truth and continued the activities against Libya. As a matter of fact, in 1986, President Reagan ordered the military to bomb Libya.
This was very troubling to me but it was nothing compared to my discovering that the CIA and the FBI engaged in domestic spying while the government gave the opposite public appearance, demonstrating duplicity in policy that attempted to damage and neutralize Black America. I call this activity the COINTEL FACTOR; which is a take off on the original name, the COINTELPRO. This was the name for the FBI so-called counter intelligence program, but in reality it was a covert action intelligence program designed to neutralize and eliminate select African American leaders and organizations. I am concerned about the results of my research that reveals a trend from the founding of this Nation straight through the current years demonstrating that, within the United States, there is a continuation of discrimination that is a cancer that will not go away. The bottom line here is that, unfortunately, the power elite in the United States has decided not to eliminate discrimination because of reasons I have extreme difficulty in discerning.
My Contact Information
Links to Other Sites