Links
Related Links
The following is a list useful links that I have compiled.

Favorite Sites
Official site links to each directorate as well as to attorney employment, listserv signup, FAQ, a virtual tour, the CIA Museum, press releases and reports, ...
The Central Intelligence Agency (CIA) is an intelligence agency of the United States government. Its primary function is obtaining and analyzing information ...
The Official Freedom of Information Act web site of the US Central Intelligence Agency. Provides the public with an overview of access to CIA information, ...
Printroom.com is the leading provider of online storefronts, back-office business solutions, lab services and workflow software for professional photographers. Since 1999, we have been making it easy and profitable for photographers shooting sports, weddings, portraits and events to display, manage and sell their prints online. Every day, thousands of photographers trust their online business to Printroom.com and rely on Printroom.com's color-managed printing capabilities to deliver high-quality prints to their customers.
Michael Ruppert is the founder and editor of From The Wilderness, a newsletter and website; author of Crossing the Rubicon on 9/11.
Veteran CIA Case Officer Interview of Martin Luther King Assassination Investigator Gary Revel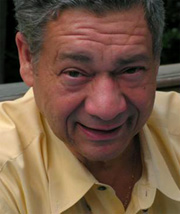 New Links
We at CIA equate diversity of workforce with diversity of thought. Nothing is more important to the intelligence profession than cultivating different perspectives on the foreign threats and challenges facing our nation. By hiring men and women with a broad range of ethnic and cultural backgrounds, language expertise, and educational experiences, we effectively minimize the likelihood of groupthink. For us, diversity is a mission-critical objective.
As a global intelligence agency, we enjoy a natural advantage: America is a diverse nation. By drawing fully from its diversity, we have officers that come to the table with different backgrounds and viewpoints. That enables our Agency to be more successful at giving our policymakers the best possible picture of the world.
I strongly believe CIA cannot reach its full potential unless we reach out to find the most highly qualified officers from every corner of America and every part of our society. We must take full advantage of the extraordinary talent our nation has to offer.
Michael V. Hayden
General, USAF
Director
One of the most visited hubs on the Internet, reaching one out of every two Web users.
With over half a million sites, divided into more than 25,000 categories, Yahoo! is both browseable and searchable.
GO Network is a new brand that brings together the very best of the Internet in one, easy-to-use place.
Have Fun!